גורל ("goyrl" in Yiddish, in English "fate" or "destiny") is meditation on Jewish memory in time, or universal longing in Jewish time.  In visual form, it is an encounter with the futility of the post-genocidal question "What remains?" and an exploration of the better questions: "How does it move, how is it changing, by what forces does it linger—for awhile, or awhile longer?"  Not knowing a better way to give image to the indeterminate future of grief and love, I found my way to these photographs in travels in eastern Poland and western Ukraine in 2023, travels that themselves derive from a quarter century of such traveling.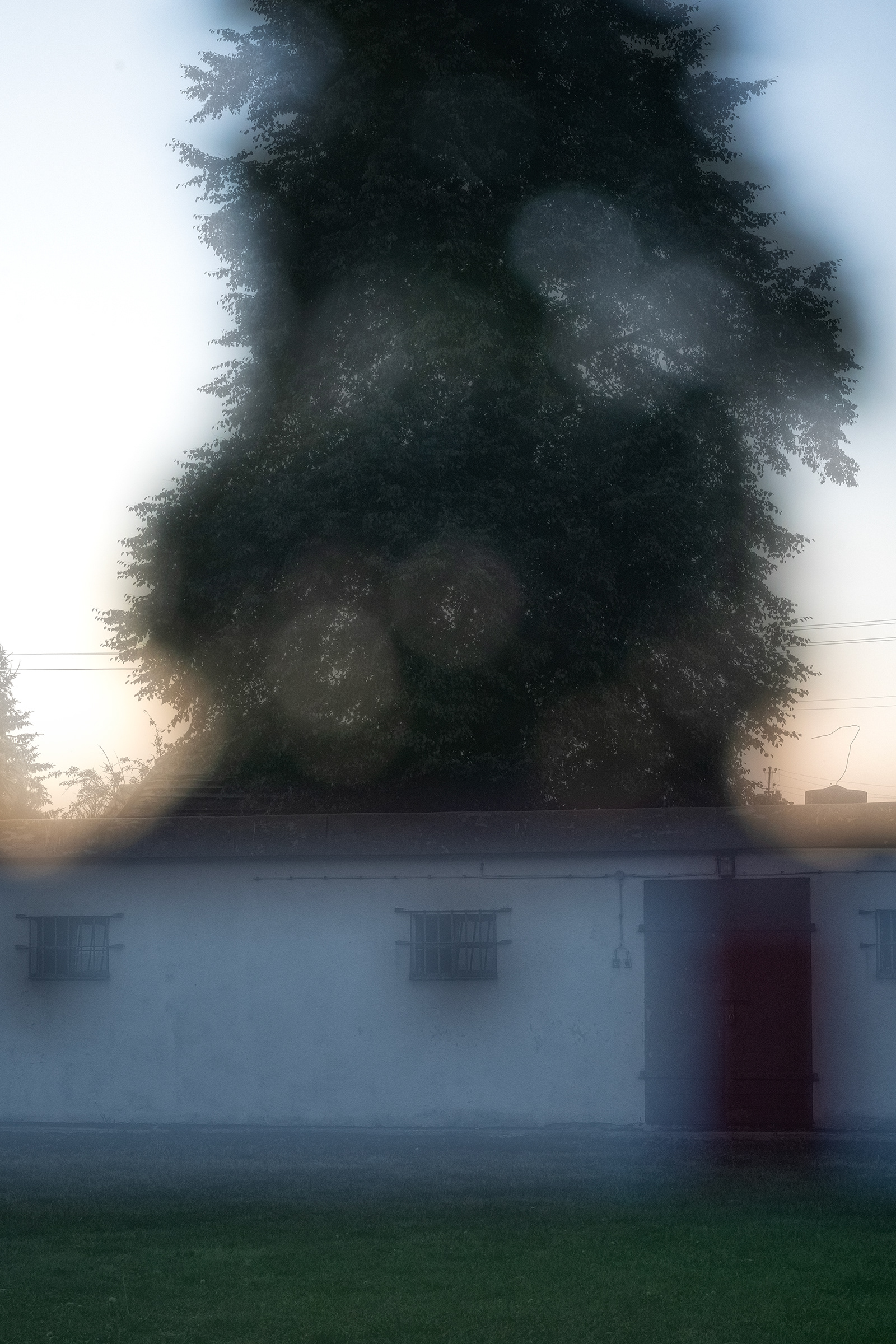 Notes

These photographs were made in the following places in 2023 (I give them in no particular order, and have deliberately not attached captioning information to each one, inasmuch as the photographs are presentations and not representations, prompts for contemplative experience that is itself the primary task of the work, rather than second-order accounts of what otherwise is):
Warsaw, Poland / Kraków, Poland / the former Płaszów camp in Kraków / Lviv, Ukraine / the former Janowska street camp in Lviv / Białystok, Poland / Choroszcz, Poland / Tykocin, Poland / the Łopuchowo forest outside Tykocin, Poland / Łomża, Poland / Sejny, Poland / the borderlands between Sejny and Lithuania / Lublin, Poland / the former Majdanek camp in Lublin / Izbica, Poland / Zamość, Poland / Tarnoów, Poland / the Zbylitowska Góra forest outside Tarnów /

The form of this work is directly related to an earlier project of this year,
"Muranów,"
and uses the same technique.  Each photograph is a combination of two photographs, one for color and unsharpness, made with the lens turned out of focus at the widest aperture, and the other for monochrome and sharpness, made with the lens stopped all the way down and focused hyperfocally.  I made these exposures in succession, one immediately following the other, with the camera in the same position in space, and later combined them in Photoshop.  
I imagine them, were they someday to be exhibited, as transparencies, lit from behind and glowing, the two images not fused into one as here, but kept separate with some distance between them, so that they would seem to move with the movement of the viewer's own body.  Such an exhibition will in all likelihood never come to pass.  I mention the idea of it here as a continuation of the photographs themselves, a future form of the uncertain distinction between memory and dream.

Jason Francisco, Paris, 2023